Specialist doctor in Psychiatry (BUP)
Is Sweden at the end of your rainbow?
Are you a child and adolescent psychiatrist or adult psychiatrist interested in working with children with different types of mental illness, such as neuropsychiatric disorder, eating disorder, bipolar disorder or psychotic disorder?  Are you looking for an employer that's passionate about supporting your career progression, and committed to an optimal work-life balance? Are you interested to work at the clinic where you can work as part of a committed, diverse and experienced team, and you share passion for delivering outstanding care to make a real and lasting difference to patients' lives? Then this position is for you!

The Child & Adolescent Psychiatry (BUP) department at Sahlgrenska University Hospital in Sweden employs around 35 doctors. In order to meet the need for specialized child & adolescent psychiatric care, the hospital is actively working towards increasing the amount of colleagues. You are welcomed by a professional, positive and committed team, and you will be supported by experienced colleagues in the clinic. Inter-professional teams consisting of physicians, nurses, psychologists, counselors, speech therapists, dietitians, administrative secretaries and department managers all work together towards a joint goal. 

Where would you like to work?




Outpatient Care Unit
Unit: 5 regional outpatient clinics & a central unit
Specialty: New patient unit & assessment unit for neuropsychiatric assessments
Work: Assessments, evaluations & treatment
Role: Participate & lead the inter-professional team.
 Team is characterized by:  forward thinking and cohesion. 

 


Special Care Unit for Mental Illnesses
Unit: Deals with different types of mental illness. 
Specialty: First-time  OCD, OCD-related, bipolar & psychotic conditions
Work: Assessments, diagnosis & treatment 
Role: Make a difference early in the course of a young person's condition, their life & health.
Team is characterized by: Commitment & good collaboration. 




Eating Disorders Center
Unit: Chain of care - in- & outpatient  & day care
Specialty: 16-25 years with complex eating disorder problems
Work: Structured care programs
Role: Central, working together with inter-professional team.
 
Team is characterized by: a cook, physiotherapist, occupational therapist and drama teacher.




"Slottis"
Short-term care department
Unit: 8-place, 5-day, short-term care department
Specialty: Complex child psychiatric symptoms
Work: In-depth assessment & treatment
Role: Lead the team & contribute to the development of the unit.
Team is characterized by: A calm environment & long-term patient relations.
Our partner hospital offers:
Language training before you relocate
A permanent position with 40 hours per week working time

Permanent contract, with flexible working hours. 

Individual salary starting from 6000 €/month (gross) for more experienced specialists (min. 5 years of experience). The final salary level will be determined based on your skills and work experience and granted once you have a license to work as a doctor in your area of specialty. Annual salary audit.

Very first salaries - until fully licensed to practice in Sweden - will be somewhat lower than mentioned above until the license to practice your profession has been granted by the Swedish officials. A license to practice is granted when you reach C1 level in Swedish. 

Other employment benefits for employees, such as occupational pension, insurance, free out-patient medical care, preventive care grant of approx. 1 800€ / year, etc. (Preventive care benefit is a benefit, that is directed to your health and well-being.)

Compensation for inconvenient working hours (evenings, weekends, nights, holidays & overtime) which are paid on top of the basic monthly salary.

Education and development possibilities through an individual competence development plan, e.g. specialization, research, management & organized in-house training to maintain & develop your specialist medical skills. 

Good opportunities to combine clinical work with research. 

Induction to your new tasks and responsibilities when you start working, with monthly process-oriented supervision with senior psychiatrist & clinical supervision breakfast once per month. 

Wonderful, competent and driven colleagues, keen to offer the best care for young people. 

Home finding & relocation assistance from a personal settling-in consultant from the HR department for you and your family.

Help to register your children in a school or kindergarten


Support with authorization of your specialization in Sweden


Social activities through the year

Wellness benefits
... and more
We expect you to have:
• A license to practice your profession within the field of medicine as a specialized doctor, and this license to be granted to you by European Union country officials.

• A minimum of three (3) years of experience practicing your profession after finalizing your specialization within an EU country.

• You to commit to the free-of-charge language training provided in your home country with a goal to reach a minimum of B2 level of the target language (Swedish) at the end of the training in the home country.

After relocation, you also commit to continue your language studies alongside work until you reach C1 level in the target language. This training  in Sweden will be done during your working hours at the time of your induction period.  


More information:
Flexible working hours and a convenient location in central Gothenburg make work easy. The work is development oriented with great opportunities to combine clinical work with research. Individual training and supervision are part of our working culture. BUP Göteborg is an evolving department, so the physicians have an important role in the exciting development work that is underway.  All vacancies are tailored to fit different skill levels, prior experience and your individual interests.





Ready to experience the Northern miracle?
 Moving to a new country is a big step and we are committed to make sure that your journey will be as simple as possible. We will support you all the way from the very beginning always until you have settled in to your new home country and job.
In order to make sure that you will feel at home, we always hope to find the best match to both you and the hiring employer.
Meet your future colleagues!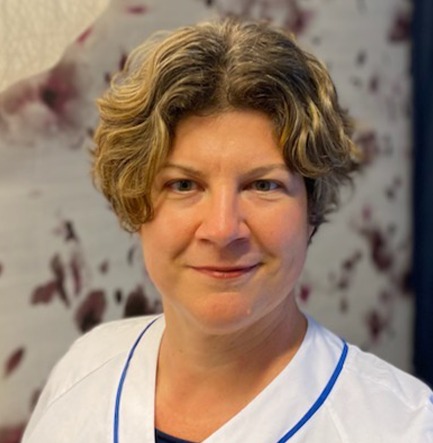 Sara Sebök Ezzati
Psychiatrist at the Eating Disorders Center
When: I moved to Sweden in 2006 from my hometown Kecskemet in Hungary.
Why: I read in the medical journal in Hungary about how good it was to work as a physician in Sweden, so after 1.5 years of practicing as a resident physician in Hungary, I moved. I restarted my residency in psychiatry in Sweden while studying languages and doing psychotherapy training, I enjoyed it very much.
What do you like about your job at BUP: The opportunities to work in interprofessional teams I get here are different from what I would get in Hungary. It allows you to take care of the whole picture, if there are several people in the team, you can take care of the whole patient problem. Life here is quieter and I appreciate the sea and the cultural offerings in Gothenburg.
Most difficult: The hardest part has been being so far away from family and friends, but I have created my own family and made new friends here. Now there are inexpensive direct flights so I can go home and visit my family, about 3-4 times a year, and they love coming here to visit too – they love Sweden!
Finally: I would like to say that it is easy to come to Sweden and also to stay here. You get a lot of support and help along the way. Learning Swedish was actually easy, and I'm not even a linguist.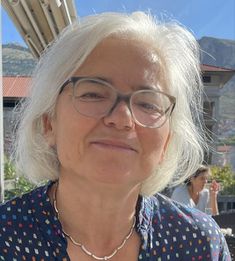 Zerina Omanovic
A specialist in the neuropsychiatric clinic
When: Moved from Mostar to Sweden in 1993.
Why: Because of the war in Bosnia, I was a refugee. I was a trained pediatrician in my home country and first worked in pediatrics when I came to Sahlgrenska University Hospital (SU).
What do you like about your job at BUP: Due to a reorganization in pediatrics at SU, I got to try working with BUP patients and I liked it so much that I chose to do a residency in BUP. One of the things that has been very good has been to have supervision during my residency, I got a lot of good feedback. I enjoyed a great development in Sweden, both professionally and financially, which I could never have achieved in the Balkans. And I became a better physician with one foot in both somatic and psychiatric medicine.
Most difficult: The language! My generation had little contact with other languages, although I knew English, but it worked out relatively well. Swedish healthcare was not such a big change, here it is easier with clearer guidelines, there is a lot of information to read to feel confident about what you are getting into.
Finally: One tip if you come to us from other parts of Europe as a physician is to continue to work on your language skills and your professional development, supervision is very good because then you can do your job better, and you get less frustrated and stressed.