Child and Adolescent Psychiatrist (BUP)
 Ready for a Nordic Adventure?
Would you like to bring your expertise to Sweden as a child and adolescent psychiatrist? Do you want to become a valued team leader?  And would like to work with patients from a holistic perspective, in a skilled teams of nurses, psychologists, occupational therapists, and assistant doctors? 

A short-stay ward of the University hospital for children and adolescents up to the age of 18 with complex child psychiatric problems is looking for you. There are five beds in this ward for elective care in the form of investigation and/or treatment and three acute beds. As a doctor in this unit you will be of of several specialists in child and adolescent psychiatry and will work alongside a head of care unit, a specialist psychologist, psychiatric nurses/medical nurses, a mental health worker/nursing assistant and a social worker. There is great team spirit and you will have opportunities for your own continuing medical education, development and research. You will also contribute to the development of the organization through various projects and tasks.
Open positions
Senior physician in a care unit dealing with child and youth psychiatric care, especially from working with neuropsychiatric conditions (e.g. ADHD/ Autism spectrum) with interest and experience in:        

leading a multidisciplinary team in detailed child psychiatric investigation and/or treatment of children and adolescents up to the age of 18. The patients often have complex child psychiatric problems, and you will work alongside other professionals both at an in-depth level and with broad focus 

working with the whole family and view the adolescent as part of a system

supervising colleagues, as well as developing the organization.

in-patient care and the patience to work with complex cases over a long period of time
    The offer:
Language training before you relocate
A permanent position with 40 hours per week working time

A monthly salary starting from  5 800 € (gross). 

Example with 4 years of previous experience, monthly basic salary would be around 6 400 € (gross).  

The final salary level will be determined individually based on your skills and work experience and granted once you have a license to work as a doctor in your area of specialty. 

Annual salary audit.

Compensation for inconvenient working hours (evenings, weekends, nights, holidays & overtime) which are paid on top of the basic monthly salary

Education and development possibilities through an individual competence development plan, e.g. specialization, research, management
Induction to your new tasks and responsibilities when you start working

Home finding & relocation assistance

Social activities through the year

Wellness benefits

Free primary care
... and more
How we assist & support you?



Home finding & relocation when it's time to move
Help to find jobs, schools and daycare for your family members after relocation
Help & assistance to apply for any available financial support for you & your family's relocation
Free-of-charge language and intercultural training prior to your relocation 
Help to understand the general cost level in the area where you would relocate to, once we have a match for you
Tips for settling-in after arrival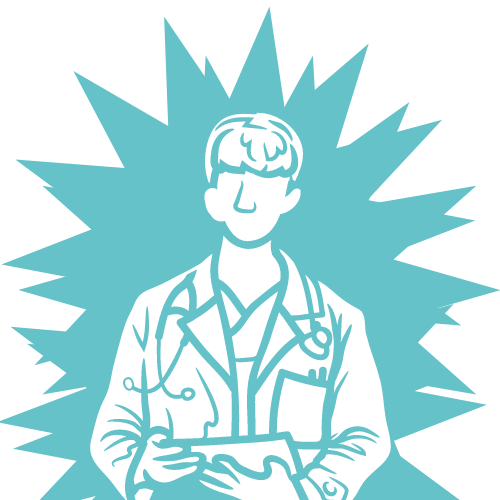 We expect you to have:
• A license to practice your profession within this field of medicine as a specialized doctor, and this license to be granted to you by European Union country officials.

• A minimum of one (1) years of experience practicing your profession after finalizing your specialization.

• You to commit to the free-of-charge language training provided in your home country with a goal to reach a minimum of B2 level of the target language (Swedish) at the end of the training and possibly an internship period after arrival in Sweden (depending on your previous work experience years).



Moving to a new country is a big step and we are committed to make sure that your journey will be as simple as possible. We will support you all the way from the very beginning always until you have settled in to your new home country and job.
In order to make sure that you will feel at home, we always hope to find the best match to both you and the hiring employer.
Ready to experience the Nordic Adventure?